On Friday, March 20th, 2020 Governor Pritzker issued an Executive Order for all residents of the State in Illinois. Except for essential services, all residents are ordered to stay at home. That of course then brings up the issue of whether your child can be exchanged with the other parent as detailed in your parenting order (Allocation, Child Custody, Guardianship Orders).
Cook County's Presiding Judge of the Domestic Relations Division, Grace Dickler, issued an order stating that all parents should still comply with the parenting orders but emphasized that common sense should prevail at all times to ensure the children are not exposed to the virus by being switched between homes.
Parenting Time During Corona Virus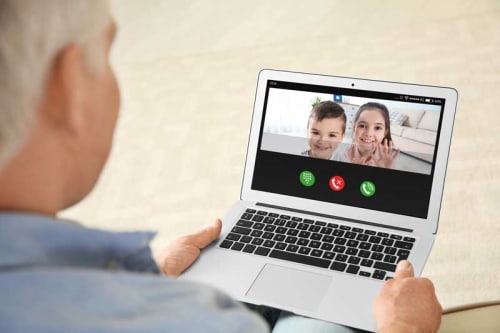 Parents who are divorced and have the child with them at the time of the stay-at-home order and who do not get along with the other parent may see this as an opportunity to inflict harm on the other parent by not allowing contact with the child. This, of course, is never in the child's best interest.
Children do not understand why they can't see the other parent; all they know from what they hear in school and from family is that there is a big deadly germ in the air that could kill them.
This is the time when they should have contact with the other parent. By not allowing access, the child could be thinking the other parent died from this outbreak and that is why they aren't seeing them. The long-term effects of keeping a child from another parent out of spite are never going to turn out well.
So be proactive in reaching out to the other parent. Come up with a plan that protects the safety of your child and other family members from passing the virus between households if you both do mutually decide to continue with the parenting order.
Co-Parenting During a Time of Crisis
Both parents should discuss and attempt to agree on issues concerning their child's health, safety, education, and welfare, all in the name of their child's best interests.
Keep in mind whether the other parent has been traveling recently; if so, then self-quarantine is recommended. Skype and FaceTime should be the means of communication between the child and the parent self-quarantined, or one who may even be ill from the virus.
Is the other parent in need of childcare because schools have been closed indefinitely and the other parent works in a field that is considered an essential service? If so, then maybe the child should stay with the other parent who is working from home.
Does the other parent have significant health issues or other children with compromised immune systems? If so, then parenting time should be suspended until the stay at home order is lifted.
Obviously, no one knows when the all-clear will be given and people can go back to a normal way of life. Until then though, not being able to have your child with you for a few weeks should always take precedence in order to protect the life of your child.
Parents can discuss make-up parenting time perhaps as a compromise to missed parenting time when this is all over.