If you are one of the millions of people who watched the documentary, ''Surviving R Kelly'', then you know just how disturbing all the sexual allegations against the famous rapper ''R Kelly'' are. The Chicago based star has recently landed himself back in the spotlight, however, this time the lights seem to be shining too bright for this platinum-selling rapper.
With all the fame and fortune, even R Kelly could not hide a lifestyle filled with sexual misconduct and abuse towards young and vulnerable women. As the 6 part documentary shows, R Kelly used his fame and fortune to take advantage of many young women throughout his career. Unfortunately for Mr. Kelly, the Cook County States Attorney had the Television on as well and had the opportunity to view the documentary and they decided to launch an investigation into all the allegations against  R Kelly.
The Cook County States attorney's office investigation leads R Kelly being charged with 10 counts of criminal sexual abuse.
The famous rapper with hits like ''Players Only'' seemed to play the wrong games leaving him with the grand prize of Cook County Jail.
R Kelly Documentary, ''Surviving R Kelly''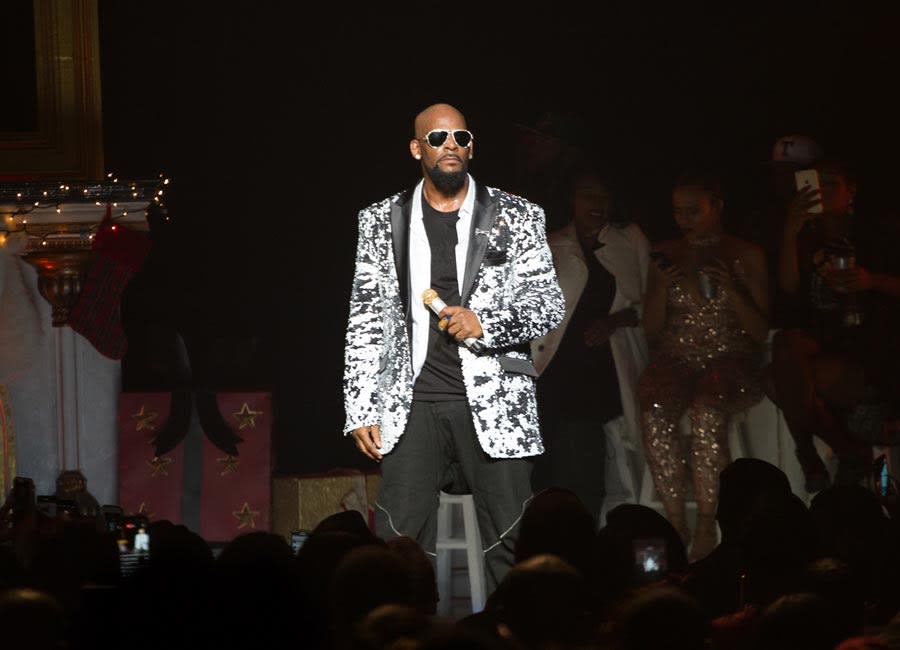 Generally speaking, one would embrace the making of a documentary about your life being released on a major network. R Kelly, however, seems to be the exception to this as the documentary for the once famous Chicago rapper, outlined a lifestyle of criminal conduct where he took advantage of and sexually abused women.
Surviving R Kelly is a six-episode series that documents various allegations of sexual abuse from young women, family, and friends who all describe in detail the events that occurred with R Kelly.  The Series first aired on the network Lifetime on January 3, 2019 and quickly gained attention throughout the whole country. Unfortunately for R Kelly, Chicago police detectives were also watching and soon victims from all around the city of Chicago came forward to tell their stories.
What was R Kelly charged with?
After Chicago attorneys and detectives spent months investigating of and going through years of allegations sexual abuse from dozens of women, the Cook County States Attorneys office announced on February 22, 2019 that R Kelly was charged with 10 counts of criminal sexual abuse.
After the States Attorneys office secured an indictment for the charges, a Cook County judge issued a warrant for R Kelly's arrest. Criminal Sexual abuse is a class 2 felony and is punishable by up to 3 to 7 years in prison.
What is Criminal Sexual Abuse?
In Illinois, a person commits criminal sexual abuse if that person: (1) commits an at of sexual conduct by the use of force or threat of force; Or; (2) commits an act of sexual conduct and knows that the victim is unable to understand the nature of the actor is unable to give knowing consent. In the case of R Kelly, many of the allegations against the rapper include the abuse and misuse of alcohol and drugs by these women, which would render them unable to consent to any sexual conduct.
If the prosecutors can prove that R Kelly committed an act of sexual conduct with these women and he knew that they were too intoxicated to consent to sexual conduct, then R Kelly will soon be looking at an all expense paid trip to the Illinois Department of Corrections.
How much Jail time is R Kelly Looking at?
R Kelly should be scrambling to hiring the best criminal defense attorney in Chicago because he is looking at some serious jail time if he is found guilty of all the counts of criminal sexual abuse against him.
Each count of criminal sexual abuse carries a sentence of 3 to 7 years in prison and if he is found guilty on each count of criminal sexual abuse, he is looking at a maximum of 70 years in prison.
The charge of criminal sexual abuse carries a consecutive term for each charge, what that means in non-lawyer terms is that the famous Chicago rapper can serve 3 to 7 years in prison on each of the 10 charges.
R Kelly is looking at a minimum of 30 years in the Illinois department of corrections for these horrible acts committed against all these women. If convicted, R Kelly will also have to serve his sentence at a minimum of 85% time served because of the nature of the charges against him.
The Fall of R Kelly
In Conclusion, R Kelly is going to be spending years in court with his Chicago criminal defense attorney in order to try and fight the charges. He will certainly be fighting an uphill battle and in all likelihood, the Chicago rapper will be looking at some serious prison time for the years of sexual abuse against dozens of women around the Chicagoland area.
The once beloved singer has quickly turned into one of the biggest disgraces to come out of the city of Chicago and will likely spend the rest of his life behind bars for his horrible acts. . . .and rightfully so . . . as a monster like that doesn't belong in our society.