If you have been accused of a crime in Illinois, whether it is a misdemeanor or a felony offense, the first thing you should do is contact an experienced Chicago criminal defense lawyer. Every type of criminal charge has specific facts that are unique and that require an experienced and knowledgeable lawyer that can help if you have been accused of a crime to help determine what the best course of action to take is.
Typically there are more opportunities to help beat a case, including dismissals and reducing charges in the beginning stages of an arrest and criminal charge. This is why it is important to hire an experienced and knowledgeable criminal defense lawyer in Chicago.
If charged with a crime, the best Chicago criminal defense attorney will have extensive experience handling all types of criminal cases including assaults, DUI, child abuse, violent crime, juvenile delinquency, drug crimes, sex crimes, and domestic violence.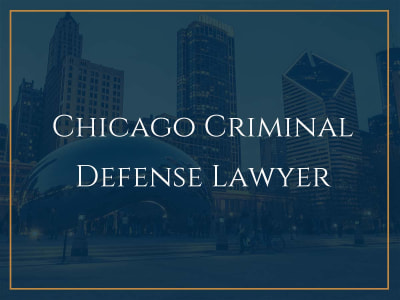 Hiring an attorney with years of criminal law experience as a former prosecutor has proven to help understand how the district attorneys and police officers put cases together. This also means that your lawyer is familiar with many of the most common mistakes made in these cases that can be used to protect you and help you obtain a dismissal or a not guilty at trial.
At Ktenas Law we have successfully represented clients for many years all over Illinois. Our criminal defense law firm has the experience and the expertise to handle most criminal related cases.
Criminal Cases We Take
Ktenas Law handles hundreds of criminal cases every year. Our attorneys are well known across the state of Illinois for their exceptional and reputable legal expertise. Our law office offers assistant with different practice areas and down below are some of the criminal cases we can help you with.
Domestic Violence
Theft crimes
Sex crimes
Homicide / Murder
White collar crimes
Juvenile Charges
Violent crimes
How much is a criminal defense lawyer in Illinois?
When it comes to hiring a criminal defense lawyer, the old saying "You get what you pay for" holds true. When hiring a legal assistant, you want to know what the pricing is upfront.
Many attorneys will tell you a cheap price, but they won't give you the full picture of what that representation entails. There are no set prices for criminal defense cases because each case may require a different level of work. Some things that may factor into the price is the charges, the location of the crime, the location of the courthouse, and even your criminal background.
How to find the best criminal defense attorney in Chicago?
The criminal defense attorney you hire needs to be able to evaluate every single aspect of your case. Most cases require at least two or three different elements that the prosecutor must prove beyond a reasonable doubt to prove you guilty of the crime.
The best Chicago criminal defense lawyers will know how to attack each element of the crime by working with experts or hiring an expert to rebut the prosecutor's witnesses, or identifying weak points in the police officers' testimony.
Furthermore, criminal lawyers will always obtain surveillance tapes, locate and interview witnesses, and research the relevant laws in order to give you the best opportunity to win your case.
Not all criminal attorneys in Illinois are formed equal. You need an attorney who will create a customized plan of attack and a focused and narrowly tailored plan to help fight for your freedom.
If your defense attorney can help provide a larger picture of what events really occurred. Oftentimes, prosecutors are working with one side of the story. If the prosecutor can be provided with a full picture of what happened, they may be less likely to aggressively pursue the charges or be willing to reduce the charges.
That is why it is important to hire a criminal defense attorney who is experienced and knows what it is like to prosecute cases. Your defense attorney should be able to present this evidence in an organized manner in order to show the prosecutor the evidence. This can help lead to a dismissal of your charges or possibly a reduction in charges.
Why is it important to get a Chicago criminal attorney quickly?
Hiring a lawyer is typically not the first thing that most people are thinking about when the police are pulling you over or knocking down your door, but hiring a Top Chicago criminal defense attorney as soon as possible is critical in helping to defend against your charges. Why is it so important to have a lawyer early in the process? There are several reasons.
An attorney will make sure your rights are protected
When a police officer investigates you for a crime and goes through the arrest process in Chicago, most of them try to follow the protocol and the law. However, even if you are being investigated by the most experienced officer, there still is the possibility of a mistake being made and the police officer making an illegal arrest.
With a criminal defense lawyer in your corner, you can rest easy knowing that if the police arrested you wrongfully or violated their policies or law, then you will have the best representation to help fight your criminal charges.
A lawyer will speak for you
Everyone knows that if you are accused of a crime, then you have the right to remain silent and not incriminate yourself. Even though most people know if you have ever watched a TV show or movie with cops in it before, you probably know that you have the right to remain silent.
Unfortunately, even though most people still understand that they have the right to remain silent, roughly upwards of 80% of people arrested and accused of a crime will still talk to the police.
Most people think that it may not be a big deal to talk to the police or that they can explain away the accusations that they are being asked about. However, what most people fail to consider is that police officers are trained to get a confession out of the accused, and police officers are trained about the specifics of the law.
A good criminal defense lawyer will know exactly what information the police are trying to obtain and can advise you on when you should remain silent or when you can answer questions.
Build a case
By the time you have been arrested by the police, they should have already built a case against you. In order for you to be arrested for a crime, the police need probable cause that you have committed the crime in the first place.
Oftentimes, the police will even be working with prosecutors to build a stronger case against you. To give yourself a fighting chance, to get the best possible outcome for your criminal case, you need your criminal defense attorney to be able to start working on the case as soon as possible. That is because evidence can be destroyed or over time evidence can become harder to obtain or tainted.
The quicker your attorney can start building a defense, the better chance you have at beating the case and obtaining a dismissal.
A lawyer will gather the evidence before it disappears
Most police departments have a 30-day policy for their body camera and dash cameras. That means that 30 days after the arrest, if no one requests the body camera footage, then it will be permanently destroyed.
Furthermore, there are often times where a private business may have a camera and if you don't act quickly, your lawyer will not be able to subpoena that material
Prevent mistakes
Generally, the most critical time for a criminal case is within the first 24 hours of an arrest. During the first 24 hours, the police will have you in the police station and will begin to question you and attempt to gather a confession.
The first 24 hours after an arrest is also the time when police will gather evidence that they think is helpful and possibly ignore evidence that tends to show that you did not commit the crime. Furthermore, after 24 hours, it becomes harder to find witnesses and videos of the incident.
What will a lawyer do for your criminal case?
The most important thing a criminal defense attorney can do is to be there for you and keep you in the loop. In order to properly do their jobs, the best criminal defense attorneys will keep their clients up to date with their cases and ask for input from their clients.
All charges should be taken very seriously and every person's situation is very unique. The best criminal defense attorney will need to know how these charges affect you and your family, what risks you can and cannot afford to take, and the best way to move forward on the case based upon your specific situation. Communication is Key!
You may also need someone to walk you through what the charges mean and how compounded charges may influence the ultimate penalties if you are convicted. The sooner you have a clear understanding of what's involved, the better your chances will be of fighting off the consequences of a conviction
Your attorney should be knowledgeable of the local courts
It is important to have a criminal defense attorney that has practiced in various counties and various courthouses. Each county and courthouse have different policies and procedures. The criminal court system in Cook County will be much different from the court process in Will county, Dupage County, Kankakee County, and Lake County.
Even the various courthouses within Cook county have very different procedures on how they proceed with criminal cases.
Our criminal defense lawyers understand the major differences and procedures between the different courthouses in Cook County. We have practiced as Markham criminal defense attorneys and Bridgeview as well.
We know the difference between all the districts within Cook County. Throughout our years of practicing as criminal defense lawyers, we have also created relationships, learned procedures, and learned policies for Will county criminal defense courthouses, Dupage County criminal defense courthouses, Kankakee County criminal defense cases, and Lake County criminal cases.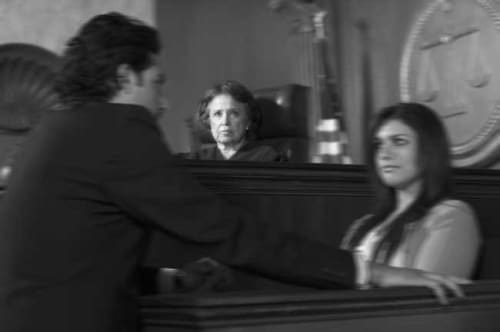 Types of Misdemeanor Offenses
If you are charged with a misdemeanor offense, you can face up to a maximum of 364 days in jail and up to a $2,500.00 fine.
Misdemeanors are classified into three separate categories. There are Class A misdemeanors, Class B misdemeanors, and Class C misdemeanors.  A class A misdemeanor is the most serious of the three classes with the longest possible jail time.
Here is a list of the Classes of misdemeanors with the possible punishments.
Class A misdemeanor – up to 364 days in jail and a maximum fine of $2,500.00. Types of Class A Misdemeanors.
Domestic Battery
Leaving the Scene of an accident
Retail Theft
Aggravated Speeding (35 mph +)
Reckless Driving
Reckless Conduct
Driving on a Suspended/revoked license
Resisting Arrest
Class B misdemeanor – up to 180 days in jail and a maximum fine of $1,500.00.
Criminal Trespass to Land (CTTL)
Telephone Harassment
Possession of Cannabis
Aggravated Speeding (26-34mph)
Computer Tampering. 720 ILCS 5/16D-3
Obstruction of Service of Process
Window Peeking. 720 ILCS 5/26-1
Class C misdemeanor – up to 30 days in jail and a maximum fine of  $1,500.00.
Assault
Disorderly conduct
Possession of Cannabis
Remember that these are the maximum penalties for a misdemeanor offense. There are several other types of punishments that the judge can sentence you to if you have been convicted of a misdemeanor.
Punishments & penalties for a Misdemeanor in Illinois
Court Supervision – Court supervision is a period for which the Court defers judgment and does not convict you of the crime. As long as you successfully complete all the conditions of your supervision then the court will dismiss the case.
Conditional Discharge – Conditional discharge is a period where you are under the Courts' watch for a period of time. Unlike probation, you do not need to report to a probation officer, however, if the judge sentences you to a conditional discharge, unlike supervision you will have a conviction on your record.
Probation – Probation is similar to conditional discharge because you are under the Court's watch for the period of time that you are on probation. Unlike conditional discharge, you will need to report to a probation officer and likely be drug tested during your probation period. If the court sentences you to probation, then you will have a conviction on your record. It is important to remember that probation is an alternative to jail. If you violate your terms of probation you will most likely go to jail.
What Are The Types of Felony Charges in Illinois?
If you are charged with a felony offense then you can be looking at some serious prison time depending on what you are charged with. There are several classes for felony offenses. Below is a list of the categories of felony offenses you can be charged within Illinois.
Class 4 Felony
A class 4 felony is punishable by 1 to 3 years in prison.
Retail theft
Driving under the influence of alcohol
Domestic battery
Obstruction of justice
Theft
Class 3 Felony
A class 3 Felony is punishable by 2 to 5 years in prison.
Unlawful use of a weapon
Forgery
Theft
Burglary
Robbery
Arson
Kidnapping
Aggravated battery causing great bodily harm
Class 1 Felony
A Class 1 Felony is punishable by 4- 15 years in prison.
Aggravated robbery
Second-degree murder
Vehicular hijacking
Production of child pornography
Class X Felony
A Class X felony is punishable by 6- 30 years in prison.
Predatory criminal sexual assault
Armed robbery
Home invasion
Child sex trafficking
Attempted first-degree murder
Class M Felony
A class M felony is punishable by 20 years to life in prison.
Being charged with a misdemeanor or felony criminal offense is a very serious matter. Not only are you facing potential jail time, but your family and ability to work can be affected as well.
It is important to have an attorney on your side who not only cares about you but is very knowledgeable about criminal law and understands the process. At Ktenas Law we understand the difficult times you are going through and have dedicated our lives to help you through your problem.

Hire An Aggressive Criminal Defense Lawyer
If you have been charged with a serious crime, you simply cannot afford to put your future in the hands of an inexperienced defense lawyer. If you do, your rights and your future will be at grave risk.
Choosing a lawyer to represent you for a criminal charge in Illinois is a big decision. That is why the law firm at Ktenas Law always offers a free case evaluation to every prospective client.
We have multiple law offices for your convenience. Call us today, and we will set up a meeting where one of our attorneys will listen to the specifics of your case and tell you his thoughts on how he would try to defend you. There is absolutely no obligation to hire us after this meeting, so you have everything to gain and nothing to lose.