Let our dependable Cook County DUI Attorneys fight for you. We provide affordable and professional help and always aim to get your DUI case dismissed – call today for a Free Consultation.
It is unavoidable that everyone will make a mistake from time to time. One mistake that can never be overlooked is a DUI. Many people don't realize how much damage a DUI can do. It stays on a person's driving record for years and carries many significant penalties. When a person has a DUI on his or her record, it becomes easy for a police officer to pull that person over for suspicion, even if they aren't doing anything wrong. It's unfortunate, but it happens. That is why it is very important to choose the best DUI Defense Attorney you can possibly get, to help you overcome this difficult time in your life.

What can a person do to counter this if they ever find themselves facing a DUI charge? The absolute most important thing is to get the best Cook County DUI Lawyer as quickly as possible. Fighting a DUI without legal assistance is all but impossible. A good DUI defense typically costs a few grand, but relative to dealing with the problems of having a DUI on one's record, it pays for itself relatively quickly. Having a skilled DUI attorney is the key. Without proper representation, a DUI can ruin one's life.
Why Do You Need A Lawyer For DUI?
You know, that if you have been charged with a DUI, you are the midst of some serious business, with severe outcomes. Driving under drugs or alcohol influence is a severe illegal act. Driving under the influence is a severe crime in every state. For this purpose, you don't want to try to represent yourself. Also, for this reason, you should not throw in the towel and plead guilty to get it over with.
The law is a large and complicated beast with many, many heads. Not every lawyer has the same training, education, and experience to handle all types of cases. Typically a lawyer will have more knowledge and experience in one area than in another, so your choice of which type of lawyer to hire is critical. Using a DUI attorney who focuses on drunk driving defense could make a big disparity in the outcome of your case.
Frankly, you need the best lawyer who specializes in DUI with experience tackling cases the same as yours – with positive results.  You want to know how many DUI trials has the lawyer handled in the last year. The more cases of DUI the lawyer has handled, the more skilled he or she is likely to be in DUI defense. Finding the best local DUI attorney is crucial to get the best results for your particular case weather is in Orland Park, Chicago, or within the Cook County. Even more so, the more experience the lawyer has with cases similar to yours, the more he is likely to be able to provide you with the best advantage, increasing your chances of success, with or without a trial.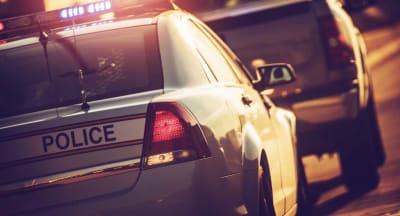 The penalties in drunk driving cases are incredibly complex. You can probably lose your driving privileges and in many cases may face jail time or even prison. On the other hand, remember DUI  cases also get dismissed, DUI charges get reduced, DUI punishments get reduced, and people are found Not Guilty on a consistent basis by DUI lawyers who investigate and who have the required knowledge and experience. Remember, many cases of DUI also get dismissed on simple technicalities with the help of experienced DUI lawyers.
The DUI lawyers of Illinois help is also vital during pre-trial conferences (the negotiations before an actual trial is set). They will research and use any technical defects they find to build a strong defense, in preparation for either settlement or trial. The last step in the court process is an actual criminal trial. Finally, if a trial has been set, the DUI attorney will participate in the juror selection and naturally, stand for and defend you during the actual trial. Of course, a great many cases are resolved before they go all the way to trial.
Remember that if you do proceed to trial, the prosecution must do more than prove you "may be guilty" – they must prove that your guilt is the only reasonable conclusion based on hard evidence. So if you're facing a DUI charge, don't just throw up your hands and say, "Oh well, I might as well plead guilty. Remember, if you don't seek professional Cook County DUI lawyers to protect your rights, you may face jail time.
Tips To Help You Find A DUI Attorney That's Right For You
A DUI Lawyer is somebody who can help a person charged under the DUI law. A lot of people are booked under such cases because of the increasing rate of drug/alcohol consumption. Therefore, a lawyer is a person who can help you. Finding a lawyer for your DUI can be the most integral part of accomplishing the goals in your case. There is a lot of information out there, and sifting through it to find the right DUI attorney is a daunting task. Here are some helpful tips to help you find a DUI attorney that's right for you.
Be Sure the Lawyer Specializes in DUI Law
This may look like a simple step, but it's actually quite remarkable, and not as easy as you might imagine. A lawyer who says "I handle DUIs" may not have the level of experience you want.
Ask what percentage of a lawyer's caseload is DUI's: Are they up to date on all current Illinois DUI laws? Do they regularly attend workshops to keep up to date on ever-changing drunk driving laws? Don't be intimidated to ask specific questions about your DUI case and how it will affect you. If the lawyer is unwilling to give you precise answers about how the DUI will affect you, they likely do not practice adequate drunk driving defense.
Be Sure the DUI Attorney Practices in Your Area
Knowing the particular judges, and how they run their courtroom, while it won't change the law, can increase your chances for a positive outcome. Understanding the prosecutors, on the other hand, is an invaluable resource. Check to see if the DUI lawyer you are contemplating knows the prosecutor's names and if he has worked with them in the past. Beware, sometimes a prosecutor knowing your attorney can be a negative.
If your attorney does not attack DUI's, the prosecutor will see that fact and may be less willing to give your attorney the best deal possible. If the lawyer has a reputation for taking a plea deal and not going to trial, it is unlikely the prosecutor will give an offer that contemplates the case going to trial.
Be Sure your Lawyer is Current on DUI Law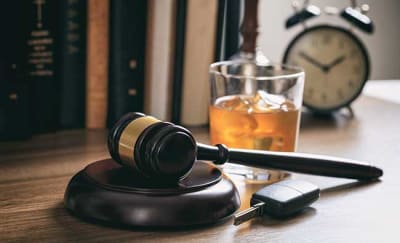 DUI law is the most dynamic and complex area of litigation in the criminal law. In Illinois, DUI laws change frequently. The legislature makes changes to DUI laws nearly every year, and in some instances, the law, as interpreted by the Court can change the landscape in a matter of a day.
Be sure your Cook County DUI lawyer stays up to date on these issues. They involve a significant amount of scientific and physiological evidence. Do they know the terms "retrograde extrapolation," "Hinz chart," "gas chromatography" or "Horizontal Gaze Nystagmus"? If they don't, they do not have enough experience with defending DUI's
Does the DUI Attorney have Vast Trial Experience?
Does the DUI attorney have any experience taking drunk driving cases to trial? How many times? What were the outcomes? Remember, no two cases are the same, so even if they have taken cases to trial and have won, that does not guarantee your case will win at trial too. But, if your DUI attorney has never taken a case to trial, do you think the prosecutor is going to give you their best deal? I seriously doubt it. Your DUI attorney should have trial experience with DUI cases.
Discuss DUI Fees
Have a reasonable discussion on the fees your DUI attorney charges. Do they offer flat-fee arrangements or do they bill an hourly fee? Can you collect the fee arrangement? What other costs (copy costs, postage, telephone charges, etc.) do they charge.
NEVER prefer an attorney based only on their cost. You don't choose the cheapest doctor, do you? While the price is likely a problem, do not make it the determining factor.
If you lose your job, spend an extra thirty days in jail or lose your ability to drive for more than a year, have you saved any money by choosing the cheapest attorney?
Has the DUI Attorney ever been reprimanded, suspended, or disbarred?
Unluckily, there are those in the legal profession who have had difficulty following the rules of professional conduct. Ask the DUI attorney you are considering retaining if he or she has ever been disciplined by the ethics board governing their state's attorneys. For example, In Chicago, IL, you can contact the legal ethics board that governs Illinois attorneys. Don't be afraid to Google the attorney's name or law firm to see if there is any negative information about their background or positive or negative comments from previous clients.
Get a Referral
If you know someone who has had a DUI in their past, ask them about any positive or negative experiences they have had with the DUI attorney you are considering. In many cases, attorneys can provide you with names of past clients who are willing to share information about their experiences.
Be Sure You are Satisfactory with the DUI Lawyer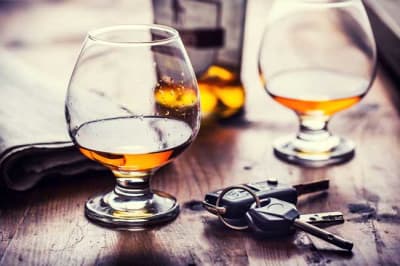 Regardless of how much or how little you pay your Drunk Driving attorney unless you are comfortable with them and believe they will fight for what it is you want and need, you will not be happy with the results. Most DUI attorneys offer a free consultation in their office. Meet the office staff. Decide if these are people you like and feel right about.
Will you be able to talk to them? Will they reach back to you when you have questions? Ask many questions, and use the opportunity to question them. Except you find an attorney's office that you believe cares and is capable and skilled of doing what you need on your case, you will not be satisfied with the results. Take full pleasure in asking questions, and finding the RIGHT DUI lawyer for you.
Act Fast to Keep Your License
Here are the five best reasons for getting a Cook County DUI Attorney to help negotiate you through the obstacle course that is your DUI prosecution.
A DUI Conviction carries excessive fines. A Lawyer may be able to reduce the number of penalties that you will ultimately have to pay. Getting a DUI Attorney may more than offset the costs they can save you financially in the long run.
A DUI conviction can result in substantial time in jail. A first time DUI can result in up to 180 days in prison in the State of Illinois. A second or subsequent DUI can net you 364 in the county. And if you are charged with a felony DUI you can ultimately end up doing years in prison and your license will be revoked. It is necessary to have a Cook County criminal attorney working in your corner to minimize the incarceration time if any the State Attorney may be seeking. An attorney may be able to reduce the amount of jail or prison that your DUI conviction requires.
A DUI punishment will result in the loss of your license for anywhere from 6 months to the rest of your life! Luckily, Ktenas Law may be able to help you avoid the loss of your license, and keep you on the road. A DUI attorney can appeal the license discontinuing and, hopefully, recover your license before proceeding to court. This will permit the suspect to keep driving until the case is in the trial, while the judge has not chosen whether or not to suspend or revoke the license criminally.
An attorney can help you navigate the requirements of a DUI conviction, and help you understand the DUI process. Issues with your license, insurance premiums and SR-22 forms, court dates, and more. A DUI can leave your head swirling with requirements. The legal issues surrounding a DUI arrest can be equally confusing. Should I have been taken the sobriety test? How does the Breathalyzer work? Why did the officer stop me? Did he have a legal basis to arrest me? A Cook County DUI Attorney can answer these questions and more. Only half of an attorney's job is in the courtroom. The other half involved helping the client understand what is going on. That is why they call them "counselors."
Finally, an experienced DUI attorney may be able to help you avoided the dreaded DUI conviction entirely. A conviction for Drunken Driving is not inevitable just because you have been arrested for DUI. In many cases, Attorney may be able to help you avoid a conviction altogether. This can be done by getting the charge reduced to reckless driving, having the charge dismissed, or winning the case entirely at the trial level.
A DUI doesn't have to be a life-ruining event. While it can be a wake-up call, a person should always do everything in their power to get it lessened to a lesser charge. DUI lawyers are a necessity for anyone dealing with a DUI, and there is no reason a person should ever just take the DUI charge and not fight it.
Hire a Skilled Cook County DUI Lawyer
At Ktenas Law we use our years of experience in the courtroom, our knowledge of the law, and our aggressive trial skills to fight hard to help keep your record clean and keep you driving! Get ahead of your DUI and tackle these charges head-on! Call today to get the best possible DUI representation and to put your mind at ease!